ALĂTURĂ-TE ECHIPEI PSImage!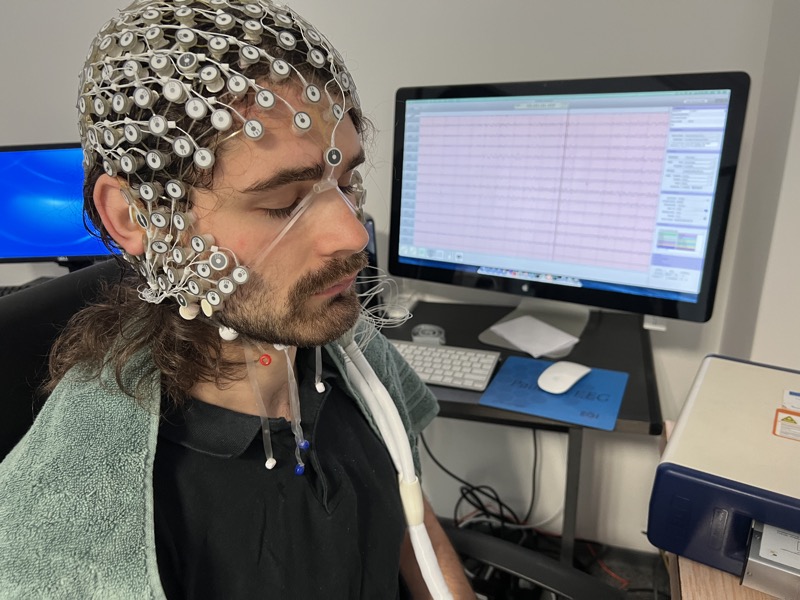 Scientific research involves a series of tests and experiments that can only be conducted with the help of volunteers. During these experiments, no risks, pains, intoxications or discomforts are anticipated. No stimulating chemicals or substances of any kind, medications or dietary supplements are used. No devices or equipment that emit annoying or harmful radiation are used.
The standard equipment involved in PSImage Laboratory research includes: devices for EEG investigations (electroencephalograph, a helmet with attached electrodes that are mounted on the scalp), laptops, video monitors, pulse, ECG, temperature and blood sugar monitoring sensors, Eye Tracking investigation system (to track eye saccadic movements), cameras and video cameras.
When conducting tests and experiments that involve using EEG, ECG or measuring other physiological signals or parameters, our researchers, neurologist doctors specialized in these types of analyses, will be present permanently.
Otherwise, all you need to do is answer specific cognitive analysis questionnaires. Simple, isn't it?
IMPORTANT! All volunteers who participate in tests and experiments as part of the studies and research we undertake will receive a certificate that, when added to their CV, will help them in their future career. Additionally, you will have a unique experience that you won't find anywhere else.
Are you a doctoral student in this field or a related one? You can actively participate in our research projects and enrich your scientific knowledge necessary for elaborating your doctoral thesis. PSImage Laboratory is open to master's students who study in our research areas, to learn more about the fascinating field of visual perception and cognitive representation of images and sounds.
HOW TO GET IN TOUCH WITH US?
You can send us an email at psimagelab@ucv.ro or one of our researchers' email addresses (see TEAM section) and leave us your name and phone number. Then we will contact you!